Are YOU managing more than your Manager? (i.e. following up with the various vendors? or Following up on concerns from owners?, etc.)
When was the last time your manager performed a MONTHLY inspection of the community?
Is your manager Pro-Active in their outlook on the community? (e.g. Do they address situations BEFORE they become larger issues?)
How often do you receive a phone response within 48 hours of leaving a message?
KMA Company is a small "boutique" management firm servicing a few select Community Associations.  By staying small, we can devote more time to your Association; therefore; providing greater service and more positive results.  KMA Company offers solutions to your issues and concerns.

KMA Company provides VALUE that is not just based upon price, but rather upon the level of service received for the dollars spent.  We know that KMA Company will be the LAST Community Association Management Company you will ever hire.  At KMA Company, we provide a complete solution to managing your Community with our high standard of service.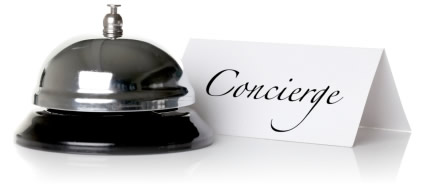 KMA Company's Concierge Services is your personal concierge. Our goal is to be available to aid you with your every request. From dog walking to airport transfers, we encourage homeowner to "Go Play", and "Leave the Work to Us!"
Realtor Forms Quick Links